SHOAL LAKE, Ont. - Prime Minister Justin Trudeau hauled large jugs of drinking water and spoke with school children Thursday as he was immersed in the daily struggles of an isolated reserve that has been under a boil advisory for 19 years.
Trudeau spent seven hours on Shoal Lake 40 First Nation — a man-made island near the Manitoba-Ontario boundary, cut off from the mainland a century ago during construction of an aqueduct that carries fresh water to Winnipeg.
The water was deemed unsafe for human consumption 19 years ago
"It was an extraordinary day. It was a day for him to see and feel it, our daily struggles here," Chief Erwin Redsky said afterward.
Trudeau hopped onboard a truck used to haul 20-litre jugs of water and delivered them to three homes, Redsky said. He visited every classroom in the local school, talked to elders and later watched a hockey game at the local arena, Redsky added.
The visit was deemed a private one, closed to all media outlets except Vice Canada, which is shooting a documentary on the tour. Two TV crews got onto the reserve, but were ordered out by Treaty 3 police, which serves First Nations communities across much of northwestern Ontario.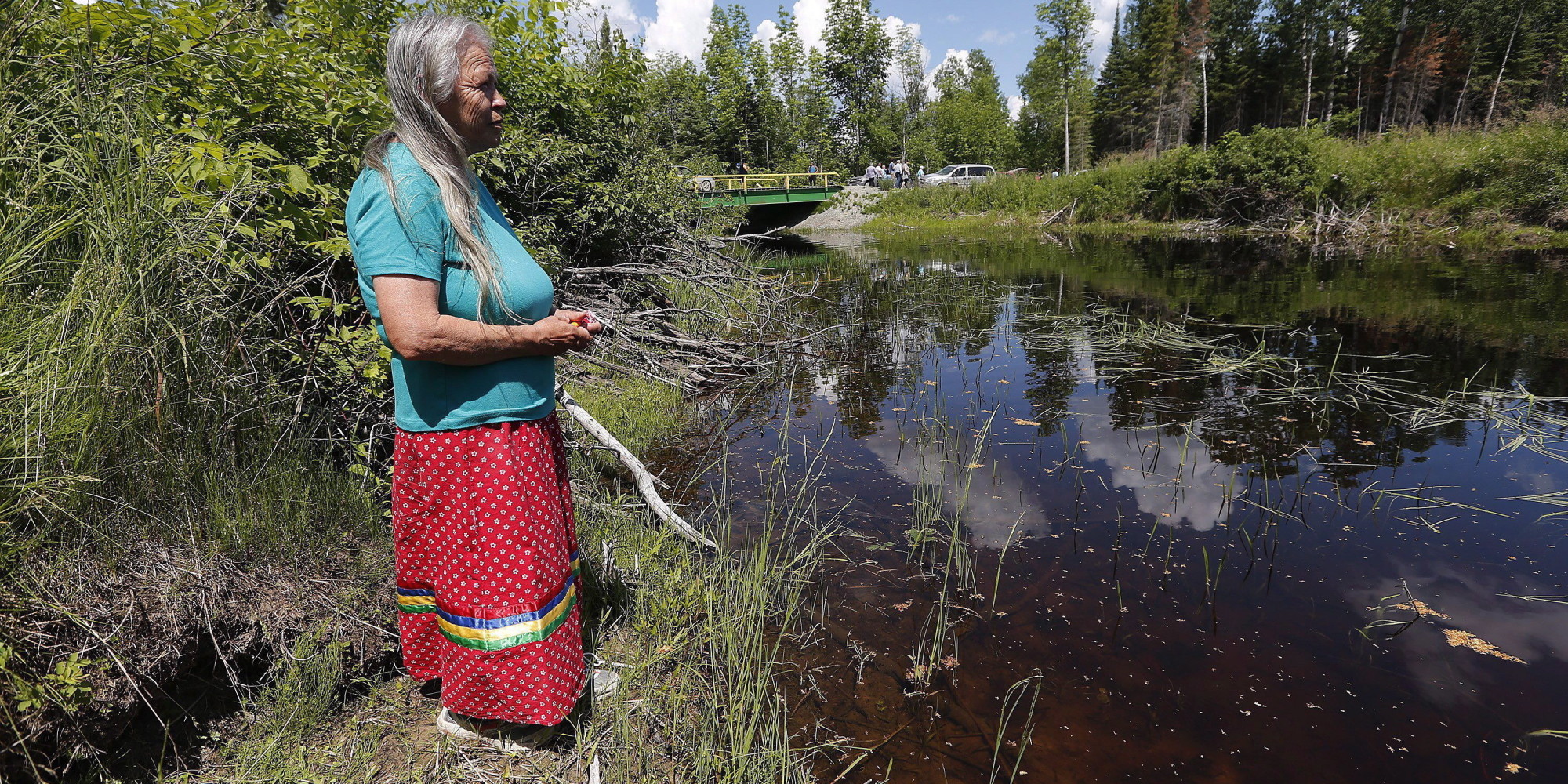 The community, not the Prime Minister's Office, made the decision to restrict media access, said Cuyler Cotton, the band's media relations officer. The aim was to have Trudeau speak privately with many residents and not have a "media circus," Cotton added.
The federal government, along with Manitoba and the City of Winnipeg, recently committed to building an all-weather road that will connect the community to the Trans-Canada Highway. The reserve is not remote — it's less than an hour away from Kenora, Ont. — but it has been isolated economically and in terms of basic services by the lack of a dependable roadway.
Hauling groceries by hand from Kenora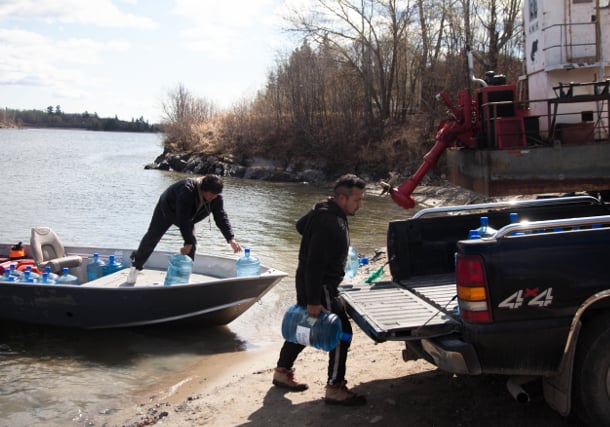 Shoal Lake residents unload safe drinking water from a motorboat after their ferry was deemed unsafe. Their reserve remains under 19-year boil water advisory.

The few hundred residents use an aging ferry (recently deemed unsafe) to access health care, shopping and other necessities in the summer and a treacherous ice road in the winter. People have died falling through the ice. A road will also make construction of a water treatment plant affordable.
The old ferry is the only way into or out of the shoal Lake community
Redsky said he was not looking for any new specific promises from Trudeau, just a commitment to an improved relationship with First Nations. He said Trudeau gave him a firm promise "to be a full partner in our treaty relationship."
A permanent road was originally estimated to cost $30 million but that has been revised to $46 million after a detailed design study.
— By Steve Lambert in Winnipeg